WELCOME!
If you're looking for the best selection of vegetable starts and flowering plants, you have come to the right spot! At Cushman's Greenhouse, we are committed to providing you, our wholesale and retail customer, with the highest quality plants and exciting new varieties with exceptional customer care! Cushman's Greenhouse has a long and proud history as your local hometown grower and you have our sincere appreciation for your loyalty over the years.
With gratitude,
Steve & Del Rae Cushman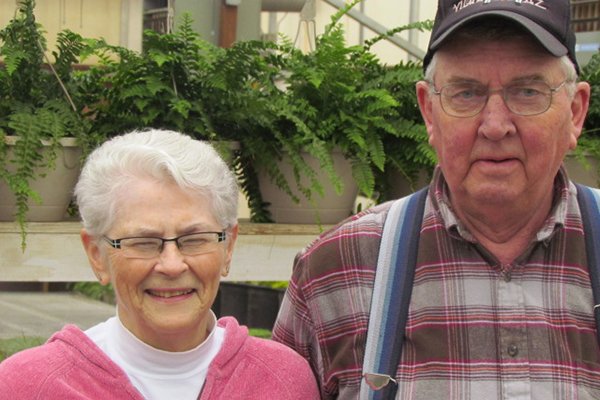 OUR ROOTS
What started out as a desire for the perfect tomato for his bacon, lettuce, and tomato sandwich, turned from a hobby into a business for Nick Cushman. In 1974, Nick covered his 13-foot-by-30-foot patio with a Plexiglass lean-to and began experimenting with different varieties of tomatoes in his makeshift greenhouse.
A steadfast notion that a market existed for well-grown plants was the driving force behind building the business. In the fall of 1977, Nick and his wife Marilyn purchased four acres of land north of Belmont and began their business with three Quonset greenhouses. That year their son, Steve, became Nick's partner and the two men have watched their business "grow" continually.
A 10,000 sq. ft. gutter-connected greenhouse was built in 1988, which made a huge impact on the space available for production and retail. In 1993, three additional acres of land was purchased to make room for more Quonsets, giving Cushman's Greenhouse over 68,000 sq. ft. of growing space under plastic.
Nick and Marilyn retired in 2001 turning the business over to Steve and his wife Del Rae.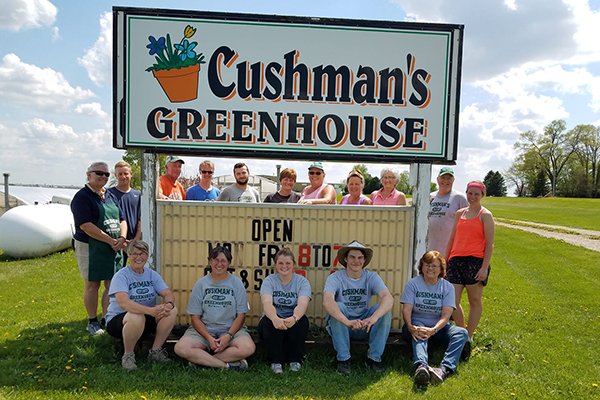 THE TEAM
Cushman's Greenhouse is supported by two full-time employees, Brad Bockhop and Mollie Williams. During the spring season, 20-25 extra employees (many are rehires) come on board.
Stop in if you are interested in spring employment opportunities!