Other Services
Fundraisers
Would you like to earn funds for your organization with a fundraiser? We can help! Gift Certificates are a popular choice and are available for fundraisers any time of the year. With gift certificates, your customers can stop by and pick out their own plants at their convenience. It doesn't get any simpler than that!
How about a Poinsettia Fundraiser? They make a wonderful holiday gift and will brighten up any home or office!
Contact Us with any questions. We look forward to hearing from you!
Wholesale
Cushman's Greenhouse offers wholesale account services. Please stop by and fill out a Credit Application and supply us with your State Sales Tax Exempt information.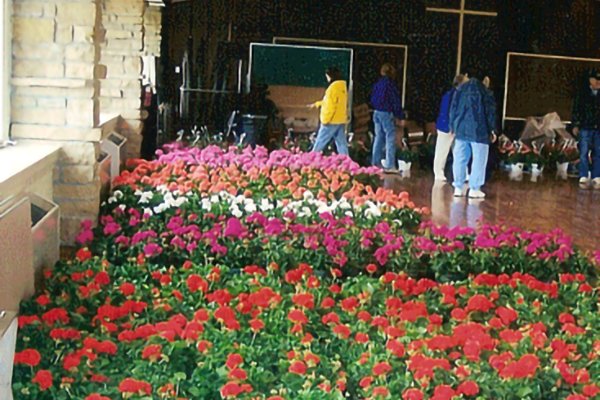 More Services
We Recycle: Our plastic pots, trays, and plant tags can be reused each year. Anything we cannot use we will take to a recycling center. Drop off your plastic anytime and we'll take care of it!
Custom Planting: Bring in your own planter or buy one of ours and choose which plants you would like in your planter and we will plant it for you. The cost of plants, labor, and our custom soil mix apply.
Seeds: Cushman's Greenhouse proudly offers a wide variety of seeds from Olds Garden Seed Company. You can purchase seed in bulk or prepackaged.
Enhanced Soil: We use a custom soil mix to enhance plant efficiency in absorbing water and nutrients from the soil for healthier roots and bigger blooms! This same soil is available for purchase.
Weddings: We can help provide flowering plants for your special day. Advance notice is needed to give us time to grow your request so please plan ahead!
Mother's Day Special: In 2008 we started our annual Mother's Day Special donating 5% of sales to area food pantries, women's shelters & other women services.
Kids: A free Freeze Pop while you shop!